The Light and Dark side of Building Complexes Emerging One After Another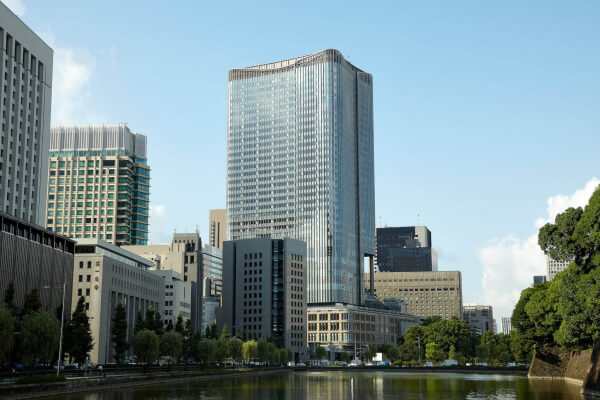 The upcoming Paralympic Games in 2020 has various areas in Tokyo busily engaging in renewals that's currently taking place.
As an example, the new Tokyo Midtown Hibiya that opened on March 29th has its fourth and fifth floors accomodate a cinema complex with thirteen screens, inheriting the title, 'The City of Movies'. Various tenants such as fashion brands and restaurants are evenly allocated from the basement floor onwards to the third floor.
Tokyo Midtown Hibiya surprised us with its commercial floor arrangements. The facility's sales target for the first year amounted to 13 billion yen, which is pretty low and the sales area space; fairly small. A high ceiling space atrium that's three-stories. The first floor consists of a spacious Lexus showroom and on the third floor, a new business model thought out by creative director and branding designer, Minami Takayuki in partnership with Yurindo (Japanese publishing company and bookstore) to create the HIBIYA CENTRAL MARKET that has a series of eating and drinking establishments such as izakayas (Japanese pubs), restaurants, general goods store, and bookstore which occupies nearly 662 square metres.
As a comparison, this is a sight that surprises those who are familiar with Tokyo Midtown Roppongi. All of the above mentioned establishments might seem that it's mainly designed to attract tourists, however, the commercial floor of Tokyo Midtown Hibiya is supposedly built with the top priority of fulfilling the lives of about 5,000 to 10,000 office workers in an amicable environment that serves from the tenth to thirty-fifth floors.
Connected to the station, the building also has an attractive view overlooking Hibiya Park but even more than that the building offers fitness and shower facilities for busy office workers. The commercial floors are designed to bring  fulfillment for those who work there and in despite of the high rent, the office building of Tokyo Midtown Hibiya is almost fully booked and is grateful for the reception.
Tokyo Midtown Hibiya is a rare example as a commercial facility and in recent years, the increase of such complex type of commercial facilities knows no boundaries. Other commercial facilities notably GINZA SIX and NEWoMan are doing well, however, not many since opening have already stagnated in sales.
In comparison to other newly established commercial facilities, Roppongi Hills that opened since 2003 is keeping a steady number of 40 million people visiting. This result seems to be a big influence in the success of using inbound marketing strategies using foreign visitors as their main target which accounted for about a quarter in sales. For Japanese retailers, it's not surprising that they'll be using this strategy in the long run. Roppongi Hills and other newly established commercial facilities have high expectations for the Tokyo Olympic Games in 2020 as there's no doubt that there'll be an increase of foreign visitors.
With Tokyo's renewal of the city centre, exactly kind of measures are taken after the Tokyo Olympic 2020 Games have ended? Surely Japan can't be dependant on the inbound tourism business forever. 
Just to recap, Tokyo Midtown Hibiya and many commercial facilities that opened recently, are high-rise buildings combined with offices and is increasing more and more.
On the other hand, the office vacancy rate of the Tokyo business districts: Chiyoda, Chuo, Minato, Shinjuku, and Shibuya-ku as of April was 2.65% (0.15% in fact is headed on a downhill trend year after year with the average rent in the office rising.) according to Miki Shoji Inc., a brokerage giant.
The average recruitment rent in April of the current Tokyo business district is 19,996 yen per 36 square foot (month to month basis increase of 197 yen), but about 50,000 to 70,000 yen in Tokyo Midtown Hibiya.
The volition of the supply in new offices and workplace have greatly increased along with the willingness to improve working environments. Google headquarters said that it will move from Roppongi Hills to the currently under constructed Shibuya Stream. Also to note, America's We Work, which provides co-working spaces, has expanded steadily since its arrival in Japan and is expected to open another in Hibiya Parkfront soon.
Surmising from the above-mentioned office supply and demand, without relying on tourism, can people who are long term residents there hope that the prospects of Tokyo Midtown Hibiya being set as the main objective be a positive thing? We'll just have to see.