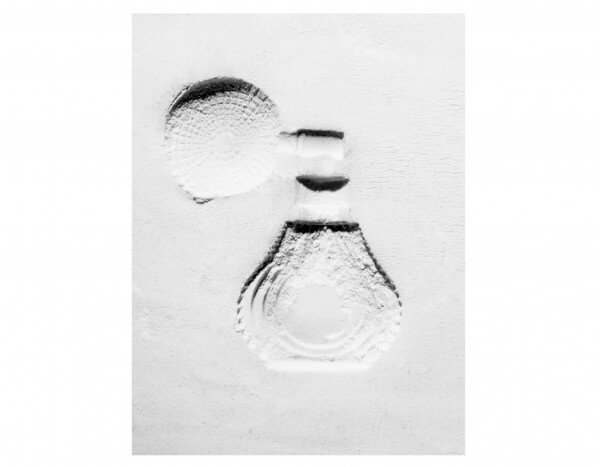 Perfumes since the beginning inevitably served in the art of masking, seduction, or self-indulgence. There are some that dose themselves in heavy amounts resulting in the opposite effect causing whopping headaches. There's a fine line between too much or too little. The age-old 5W questions are helpful in gaining new perspectives: How does it make us feel? Why or who are we wearing it for? When or where do we wear it? Just like clothes, they define our persona but a little more intimate than a styling choice. Amongst the plethora of perfumes, we're seeing more of a minimalistic and unisex 'no-perfume' (the equivalent of the 'no makeup' look) approach that's effortless, unique, and personal.
Minimalistic and genderless, we must mention the unisex fragrance of Calvin Klein's CK ONE that came out in 1994. It's been a staple that represents a timeless, diverse, gender blurring scent that's uncomplicated, clean and sensual which has been unmatched in the market for nearly 25 years. Following suit, many other perfumes were released in the market catering to this new genre. The very first scent introduced to the scene was unlike anything precedent. The 'invisible' scent, Escentric Molecule 01 first introduced in 2006, was almost like a naysayer to the world of perfumes. Ingredients notably include aroma chemicals, Iso E Super that has a woody and barely-there scent.The bottle aroma chemical behaves differently than a perfume and at first, smells of nothing but will gradually work with the natural body chemistry, evolving into the wearer's own unique scent. This also wedges in between both genders and most users say that they were unable to smell it on themselves, yet had people coming up to them complementing how nice they smell.
Then you have from the niche perfume market that has no associations with fashion brands, artists or celebrities. Just purely made with natural and exotic ingredients, Mx. (pronounced mix) a niche perfume that packs a sensual, cozy feline purr. This blend is the most recent elixir added to their three other fragrances from Eris Parfums which was founded in 2014 by vintage perfume collector, Barbara Herman and French perfumer, Antoine Lie who worked on scents Armani Code and Comme des Garçons Wonderwood.
Coming from the rising popularity in brand collaborations with artists, musicians and such, this new form of inspiration is attracting a crowd of salivating audiences who are eager to buy the halo that surrounds the product myth. Virgil Abloh, the designer that you've probably crossed paths with recently in the fashion scene, who's the founder of OFF WHITE, teamed up with Ben Gorham, founder of Byredo perfumes to create a scent that smells hushed and invisible, emulating the scent that they named, Elevator Music.
Though unisex and soft smelling perfumes have been on the market for a decade, the generation of Millennials (dare say the Z generations too) seem to prefer scents that represent brand opulence with a unique, self expressing scent that is modern and youthful. There's a definite sales growth in more artisanal and tailor-made fragrances such as Le Labo and Maison Francis Kurkdjian Paris that isn't too intrusive to the senses but has a peerless charm.