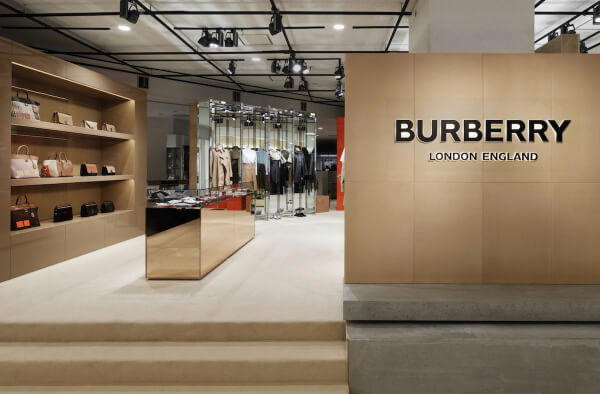 A week after Feb. 13 Isetan Shinjuku store had a Burberry pop-up event on the first floor "THE STAGE" of the main building. Though there was already a Burberry flagship store located just 30 meters away; an unnecessary move but the brand will open a branch next month at Isetan Shinjuku store. Even in the so-called special zone that sells luxury brands at department stores, the move to introduce Burberry is in the brands' best interests for the future. According to Burberry Japan (established as a wholly owned company by Burberry Corporation in August 2014), there are currently 38 Burberry stores, but due to the strong domestic market, this spring 3 stores are scheduled to open.
As luxury brands such as Louis Vuitton, HERMES, Chanel etc. are commonly deployed in 40 to 60 stores in Japan, for the time being, the offensive played by opening a Burberry store is likely to attract attention.
In Japan's special sales department, this spring's attention is not limited to Burberry. CELINE now with Hedi Slimane as creative director is finally appearing on the sales floors. Regarding men's wear and handbags, although the switch in designers seem to have the least influence, for women's wear it's a big deal. In the fall of 2018, previous designer Phoebe Philo presented her last collection and with a tearful farewell from fans, they purchased large quantities who have difficulty parting from her. It's a bit worrisome as the brand won't have the same reception now with Hedi Slimane at the helm. As early as Feb. 28, Mitsukoshi Ginza's CELINE boutique disappeared left with only the handbags and accessory store on the first floor. There are many cases like this and to what extent things will turn out is the million dollar question.
Another is the performance of GUCCI and BALENCIAGA this spring in whether or not the driving force of street luxury can maintain.
Again with major brands, I'm expecting more from PRADA's recovery state as it continues.