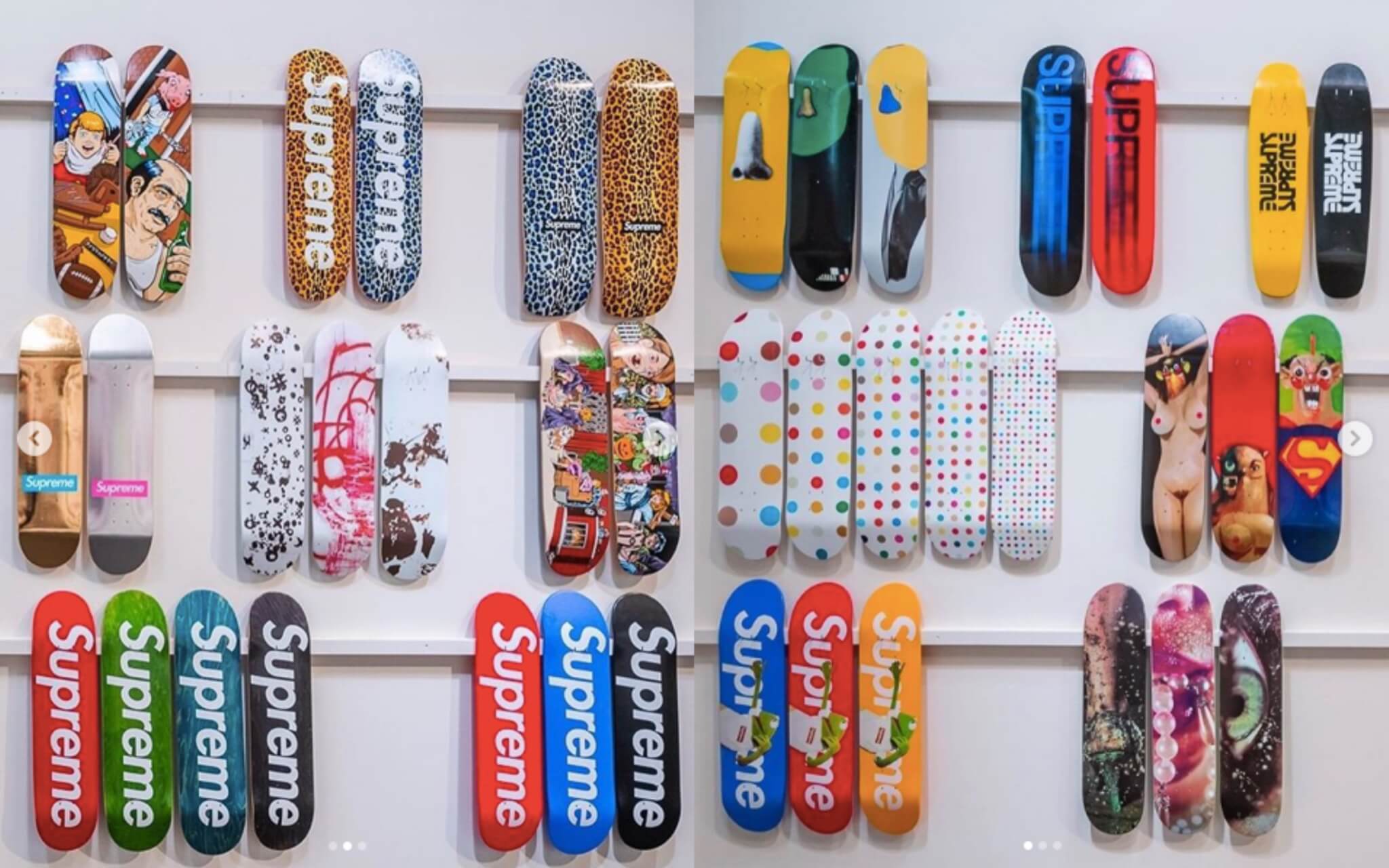 Photo Credit: Sotheby's Official Instagram Account
Sotheby's recently announced that it has sold a set of Supreme skateboards for US$ 800,000, which is why Sotheby's recently unveiled a very unusual collection. This rare Supreme skateboard line has a total of 248 sets, spanning 20 years of production, covering all the styles the brand has produced. This is also the only complete private Supreme skateboard collection on the market. It includes the style from the Louis Vuitton logo print in 2000, which was not authorized by Louis Vuitton and was only released for 2 weeks. As well as Louis Vuitton's 'Boite' series of limited-size skateboard suitcases and skateboards launched in the fall/winter 2017 and authorized by Supreme. This unprecedented cooperation has become a popular crossover in the fashion industry. In addition, the collection also includes a limited amount of collaborations between Supreme with Damien Hirst, KAWS, and Marilyn Minter.
The collection was auctioned off on Jan. 26 by Carson Guo, a young bidder from Vancouver. Before the auction, Sotheby's valuation of the collection was between $800,000 and $1.2 million. The trend goods trading platform Stock X once estimated the collection to be $2 million. Skateboarding is a very rare item compared to paintings, jewellery and art in the auction house. But the boundaries between art, fashion, and skateboarding culture are gradually blurring, and the cross-border between creative industries is becoming more mainstream. It's believed that the collections related to fashion brands in the future will continue to heat up in the auction market.