Japan|BAPY BY A BATHING APE® New Harajuku Store Opening Party with Former 2NE1 Member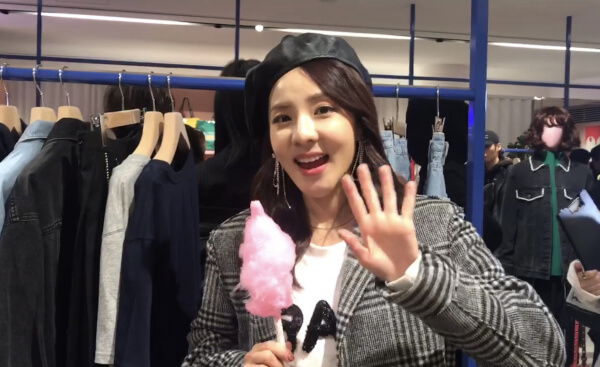 Established in 2001, streetwear brand "A BATHING APE®" launched its women's brand "BAPY®" and renamed it "BAPY BY A BATHING APE®" launching its Harajuku flagship store "BAPY® HARAJUKU" on Oct. 20. To celebrate, the store had a grand opening reception party yesterday.
The party showed the latest collection of the season incorporating BAPY's logo onto the clothes and bags through different textures of embroidery, sequins, prints using retro throwback tape players, neon ice cream sign boards, telephone booths etc. The store is undeniably adorable; adding a wonderful touch of chic and casual wear within an open space of coral pink walls. At the venue, there were photobooth areas that had neon pink ice cream backdrops, of course, a DJ spreading the feel-good vibes and sugary hand outs of cotton candy spun right on the spot.
What else or rather who did we spot? You guessed it. Former Korean girl group, 2NE1 member, Sandra Park aka DARA who delivered us little finger hearts.