CN|China Super Idol Group "NEXT" Becomes New Ambassador of sports brand, XTEP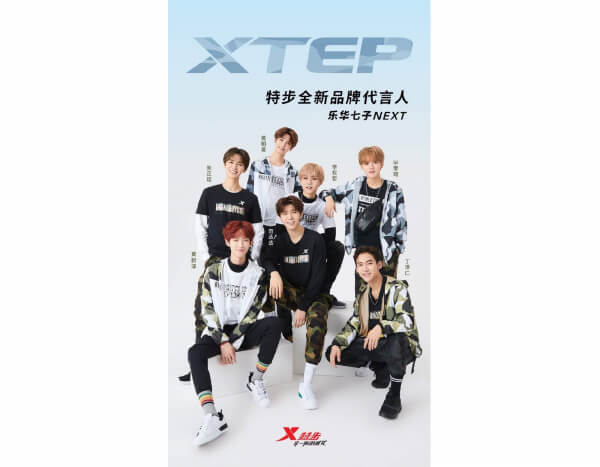 On June 14th, China's famous sports & outdoor brand "XTEP" appoints seven people from popular idol group, "NEXT" as brand ambassador. The seven of the members: Fan ChengCheng (brother of Fang Bing Bing), Zhu Zhengting, Justin, Bi Wenjun, Ding Zeren, Li Quanzhe, and Huang Xinchun. After the domestic idol market exploded from this year's TV show "Idol Producer", the group has attracted many fans, media, industry stakeholders, and fashion magazines such as "BAZAAR Men's Style", "Men's UNO", "YOHO" etc.
XTEP in order to improve their brand image, they hope that NEXT will use their influence to project a youthful and fashionable impression that will further strengthen the relationship with young people. Be sure to expect future announcements of their collaboration items!