China|Chinese Cosmetics, Perfect Diary Debuts at Masha Ma S/S19 Paris Collection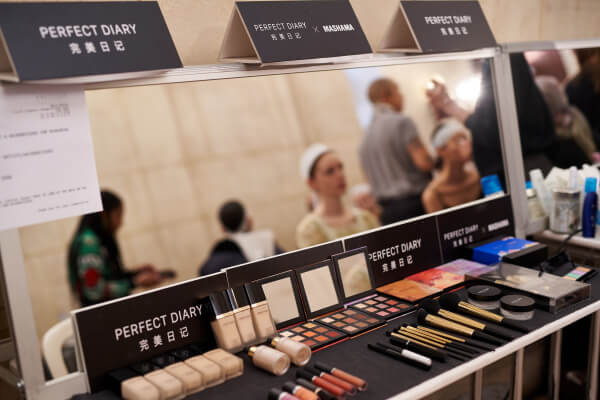 Chinese fashion designer, Masha Ma who debuted her collections at Paris Fashion Week for each of the last ten years, has unveiled her latest SS 19 "Aceso's Practice" collection at Paris fashion week this year by partnering with Chinese cosmetics brand Perfect Diary for a gift box. The event marks the second time that Perfect Diary has taken part in a global fashion show on the heels of its participation in the Milan Fashion Show.
The collaboration introduced a co-branded package at the fashion show that consists of dreamy matte lip glosses in three selected colors: #904 Countess, #905 Animal Parade, and #907 Maple Poet. The gift package uses marine blue as its basic color and features undulating and swaying flowers in a design inspired by the science fiction film Annihilation, reflecting modern women's embracing of colors and enjoying life by constructing multiple identities on their own.
Perfect Diary, a makeup brand established in 2016 by Guangzhou Yatsen C-commerce Company Limited. The brand is committed to developing high quality products designed with the view to encourage and empower young Chinese women.