China|Daniel Arsham x National Treasure: T-Shirt and Sculpture Reinterprets 2,000 Year Old Chinese Artifact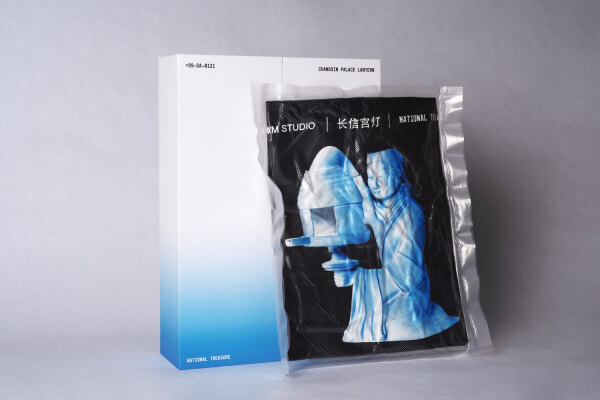 American contemporary artist, Daniel Arsham collaborated with Chinese antiquities television program, National Treasure releasing their first collectible limited edition tee on their official Tmall store on Dec. 12. The initial quota on the site sold out in 48 hours.
For this collaboration, Arsham's reinterpretation of Chinese artifact, Changxin Palace Lantern that dates back to the Han Dynasty (206BC - 220AD) reworking the gilt bronze into his signature style where he uses a pure white cast that's dusted with a blue pigment using the chiaroscuro technique (the use of strong contrasts between light and dark). The limited edition 'Arsham Studio x Changxin Palace Lantern' tee and replica sculpture are set to release this year with exact release dates unknown but will be available at global sites at Galerie Perrotin, Daniel Arsham's official site and at selected retailers.