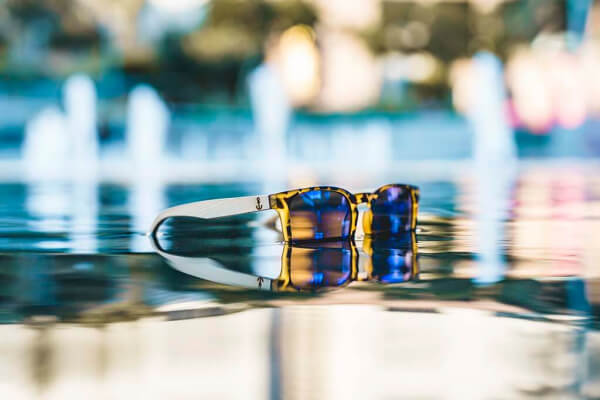 The eco-conscious eyewear brand, PARAFINA founded in Madrid, Spain 2015 for the first time launching in Japan. Their specs are inspired by the ocean and are specially handcrafted using various recycled materials such as P.E.T. bottles, aluminum, bamboo etc. For people who are sensitive to the materials, they're made 100% allergy-free and the package is also made from recycled plastic bottles that can be converted into pen cases.
PARAFINA since it's debut became a huge hit selling 500,000 pieces annually. For this time, they collaborated with the Spanish candy maker, Chupa Chups and the marriage resulting the BRUMA collection. Colours that are in conjunction with Chupa Chups well-known flavours strawberry, lemon, cola are each 3,600 yen (excl. tax). The package for the glasses also use the same specially designed colourings. Available from May 2018 in select shops BEAMS in limited quantities.
*Beyond Cool Inc. (Headquarters: Osaka City, Osaka Prefecture) serves PARAFINA as a Japanese import agent.