UK department store, House of Fraser Bought for the Second Time by a Chinese Company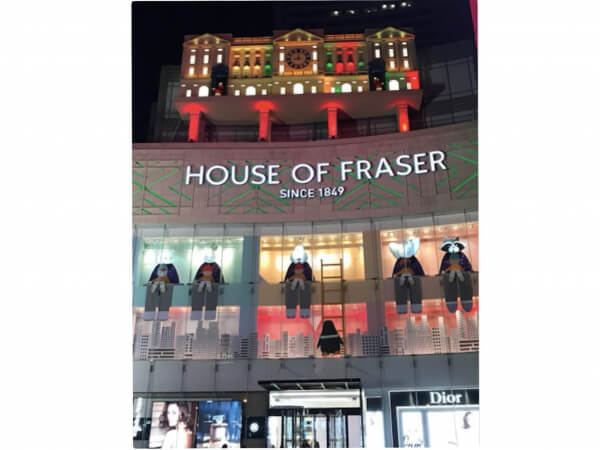 British department store, House of Fraser (a.k.a. HoF group) was acquired on May 2, 2018 by C. banner, a Chinese women's shoe retailer. The acquisition price of 51% of the HoF Group's stock was determined to be 1.8 billion RMB (282 million USD), and C. banner became a shareholder that controls all managements. This movement is a global strategy for the branding of C. Banner and is important for strengthening the joint development of department stores and shoe retailers.
In 2014, House of Fraser was first acquired by China's Nanjing Xinbai (a.ka. CENBEST) to purchase its 89% stake in 450 million GBP, officially launching its business in China. After the acquisition of Qianbaidu, Nanjing Xinbai is no longer in control over House of Fraser. In fact, this was not the first acquisition made in acquiring an overseas companies for Nanjing Xinbai and one of the famous acquisitions is of Hamleys, a famous British toy chain store for $153 million US in 2015. Three Hamleys stores were opened in China until 2017. It also acquired the brand licenses for international famous brands such as ASH, JC, and French Connection.
House of Fraser was founded in 1849 and is a long-established British high-end department store. By the end of 2017, the department stores expanded to a total of 59 stores worldwide with an annual sales of 1.3 billion GBP.