Global|Florentia Collection from 'Richard Ginori' Designed by Akira Minagawa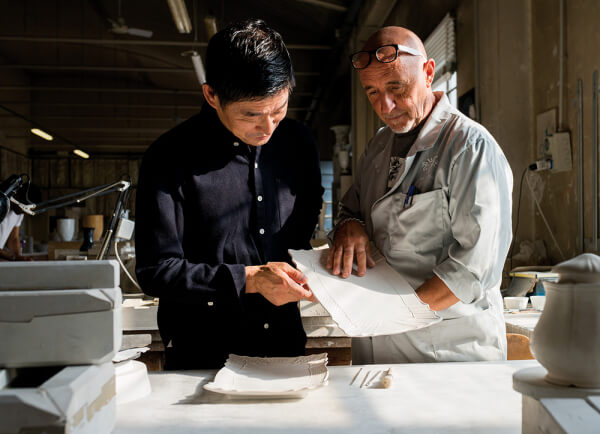 Italian porcelain maker, Richard Ginori founded in 1735 announced their global collection "Florentia" by designer Akira Minagawa. The collection was named after the city Florence, home to many masterpieces of Renaissance art and architecture where Richard Ginori was born. From the 2017 collection "Speranza" and continuing from the 2018 "Gaia" collection, Mr. Minagawa uses a blue colour scheme to illustrate the flowers and butterflies in a "Porcelain Wonderland" theme. "I imagined Florentia with Richard Ginori and created a world as if flowers have sprung forth from a well within the plate." says the designer.
The Florentia Collection will be available starting from May 15 at participating Richard Ginori stores after April 4th's  Milano Salone International Furniture Fair ends.