China|Dolce&Gabbana Forced to Suspend Shanghai Show For Alleged Racism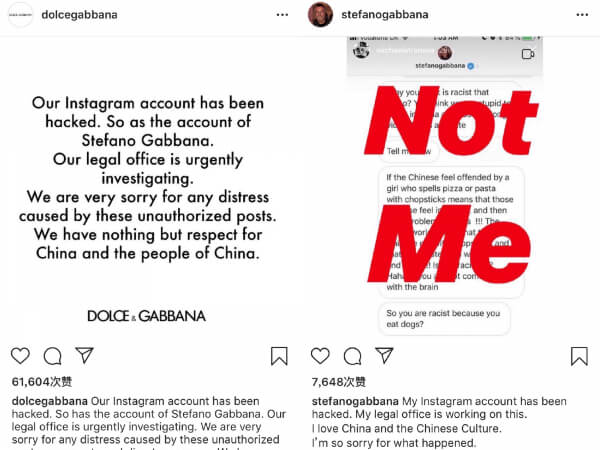 Italian fashion house, Dolce & Gabbana is stop its #DGTheGreatShow in Shanghai tonight. The brand's recent commercial film contained racial discrimination, which caused an uproar of netizen resentments. In answer to this, Dolce & Gabbana's designer Stefano Gabbana directly messaged Instagram comments in a series of insults which then spread like wildfire on the Internet, enraging Chinese celebrities and models who had planned to participate in the big show who are now refusing to attend.
The contents in the commercials video shows three Chinese models attempting to eat Italian food with chopsticks. The video was revoked within 24 hours after being uploaded to the official Weibo account, but still retained on the brand's official Instagram account. Under these submissions, users can still see comments on the official account insulting China. Now on China's Weibo, boycotting Dolce&Gabbana has become a popular search, and many of the submissions have the label "#Resist DG". The official account of the brand has already issued an apology, saying that the official Instagram account and the designer's own account have been "hacked" and are being resolved through legal procedures, and that they have always loved and respected Chinese culture.