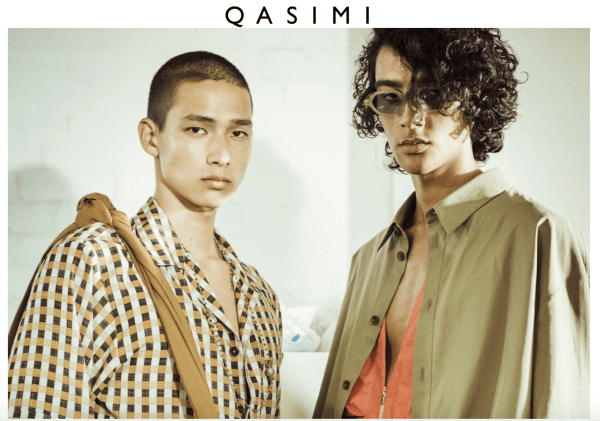 London menswear brand, QASIMI is opening their first pop-up store in Japan at OPENING CEREMONY Harajuku from March 22nd to April 4th.
QASIMI incorporates messages in insightful narratives that deals with politics, social issues in junction with culture that incorporates functionality and substance. Their mission is to make people think beyond clothing. They offer elegant and relaxed silhouettes that delicately merges Middle Eastern culture with the West by intertwining historical references with a modern tone.  
The brand's creative director Khalid Al Qasimi, from United Arab Emirates (UAE), moved to England at the age of 9 and is a graduate of both Central Saint Martins and the Architectural Association.