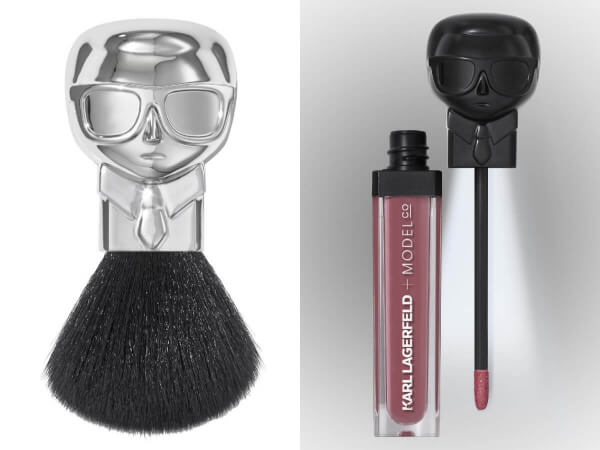 Like all other brands that have realized it's necessities in creating beauty lines in the markets, legendary fashion designer Karl Lagerfeld is now stepping into the realm of makeup and is collaborating with Australian beauty brand, ModelCo to create a limited makeup collection that's launching on May 14th.
With Karl Lagerfeld's iconic name and ModelCo's high-quality formulas, they created the collection theme, 'Illuminated Beauty' which covers over 50 products for the face, eyes, lips, and accessories. Within the collection, the designer's head silhouette—his signature ponytail, sunglasses and tie appear on the makeup brushes, lip balms, and lip glosses that come with a built-in LED lighting.
Chief executive officer of Karl Lagerfeld, Pier Paolo Righi, mentions that this collaboration is much more than just a fashion brand and is relevant to the way it connects with it's audiences by being their companion in their daily lives.
All products only have a one stock drop and is available through Model Co's website, KARL LAGERFELD stores, KARL.com, and at selected retailers worldwide through ModelCo's premium distribution networks.