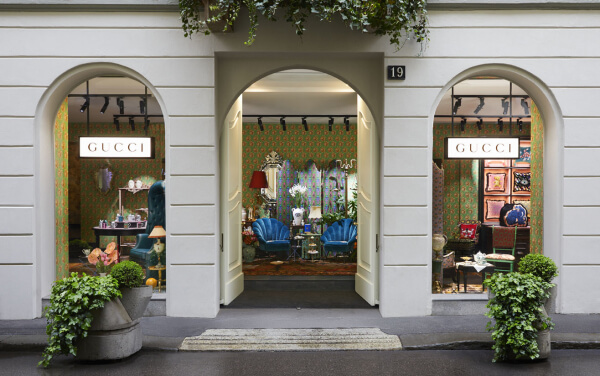 On April 5, Gucci opened a limited-time store for the Gucci Decor Collection at No.19 Santo Spirito Street in Milan in conjunction with the opening of the Salone International Furniture Fair in Milan. Inside, you'll find motifs that celebrate nature using florals and animals on tableware, furniture, and accessories decorated using symbolic patterns from Gucci. The walls inside the store are also decorated with wallpapers and blankets designed with the same concept which are all purchasable.
In addition, new features for Apple devices (iPhone, iPad, Mac PC) have been added to the Gucci official app. When the map is launched from the app, a "virtual sculpture" from Gucci decor collection can be placed at designated landmarks in Milan, and a leaflet with a secret map is distributed at the Gucci store in Milan.
The limited-time store is scheduled to close by the end of June.