Japan|Japanese Model, RINKA, Closes All Her Operating "MAISON DE REEFUR" Stores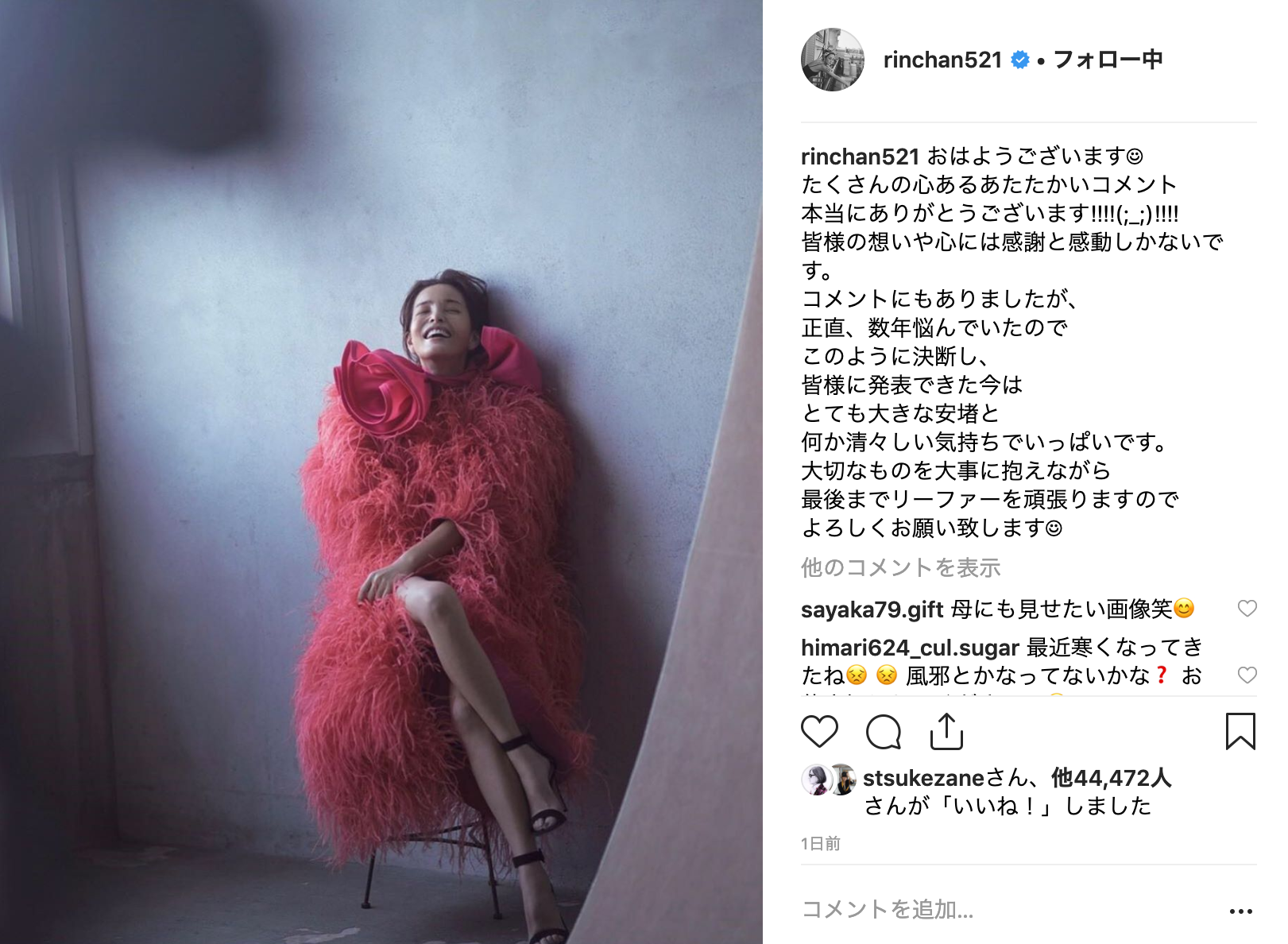 MAISON DE REEFUR, a select shop established by Japanese model, RINKA, announced her instagram the closing of all stores nationwide within a year. During January this year, she opened a limited time store in Taiwan, as the first debut overseas.
MAISON DE REEFUR first opened its doors on January 2014 at one of Tokyo's chic neighborhood, Daikanyama. It was supported by women who sympathize with RINKA's way of lifestyle and at its peak sold 2 billion yen a year in its only existing store in Daikanyama. Benefit from the opening of "Daikanyama T-SITE" in December 2011, other than her loyal fans it also garnered other non-fans thus further boosting its sales.
RINKA writes on her Instagram, "In this era of fastisity, I feel my thoughts and what I seek to cherish have gradually changed with the times. While trying to maintain this large business, I feel it was very difficult to sustain my business. I was struggling the whole time to keep up and I did my best to carry on throughout these seven years."
According to relations, "There was passion and time poured into MAISON DE REEFUR". It seems that shutting down all stores was a bitter decision but with new and renewed energy, there will be a new challenge ahead to be expected in the future.