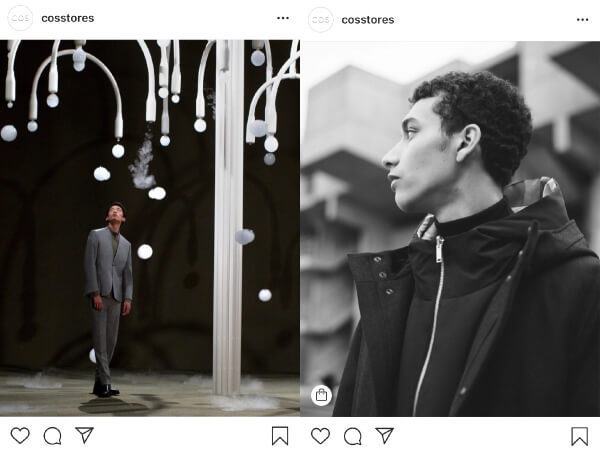 Swedish clothing company, Hennes & Mauritz AB (hereinafter referred to as H&M Group) subsidiary brand, COS recently announced that it will open its first menswear store in Sanlitun, Beijing in December this year. The store area is 174 square meters and is releasing its new A/W 18 menswear collection.
In recent years, COS has been exerting more effort into the Chinese market. In addition to opening it's offline store, cosstores.cn, it also launched at China's largest EC site, Tmall on Oct. 16 this year. This decision is believed to cater to the annual shopping fair "Singles Day" or Double 11 on Nov. 11. COS has also started its pre-sales since Nov. 1.
COS was founded in 2007 by the H&M Group and 60% of the designs are made in Europe. The brand entered the Chinese market for the first time in 2012 and has 28 stores in 17 cities. Being the first to debut mens shop in China, this maybe an opportunity as the menswear market in is growing at a rapid pace that hasn't reached saturation yet. In the coming months, the brand also plans to open several physical stores in Beijing, Xiamen, and Guangzhou in China.