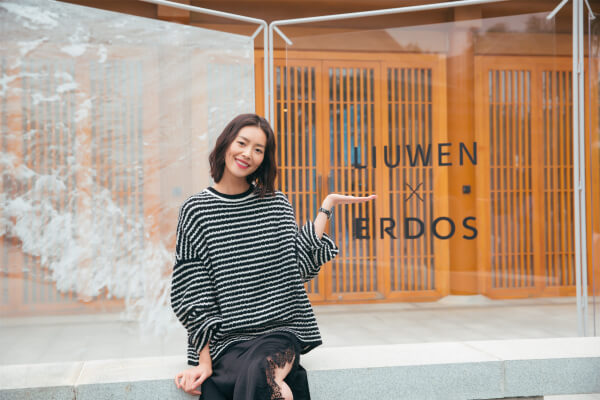 China's Erodos Group affiliated brand, ERODOS released it's joint collaboration with top model Liuwen, "LIUWEN × ERDOS" clothing collection on Oct. 15.
From start to finish, Liuwen participated in the process of design, sewing, and fitting in the collection.  "My first co-branded collection was completed with ERDOS, with whom I've known like a friend for a decade. Although it's called LIUWEN × ERDOS, many people have helped me to complete this dream." said Liuwen.
The LIUWEN × ERDOS has a total of 26 pieces that features basic bottoms, Liuwen's oversized styles, Zodiac inspired family matching outfits, and accessories. Details of deconstructed and destroyed fabrics, changing of silhouette by creating volumes are expressed using cashmere in this versatile range. The collection launched early morning of Oct. 16 by Tmall Black Box, and is available for a limited time in 37 stores in 13 cities across the country.