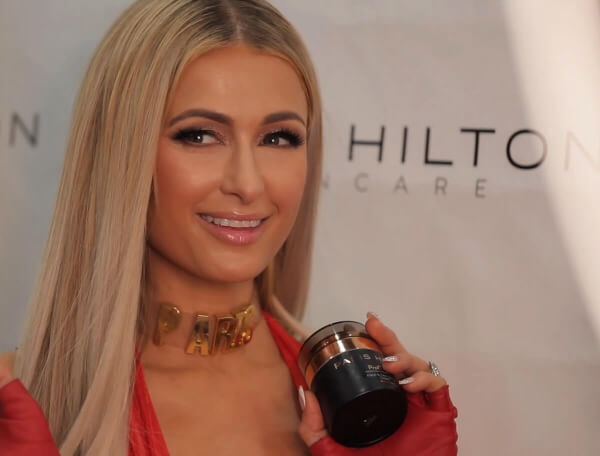 Paris Hilton's appearance in support of her new skincare line, ProD.N.A., drew a crowd at the opening day of international beauty expo, Cosmoprof North America on July 29th. Said celebrity concluded her visit with a press conference discussing the new product line and her passion for skincare. Products are set to release throughout the US retail market along with several countries throughout Europe and Asia by the end of 2018.
ProD.N.A. features four products that are based upon a proprietary formulation trademarked, GenoMatrix that contains complex enzymes found in microalgae from the Mediterranean Sea that help support the body's natural DNA repair process and eliminate damage from UVA/UVB rays and other pollutants. The line is manufactured and packaged in Los Angeles utilizing natural ingredients sourced from around the world.
The products are available online from the Paris Hilton Skincare store and at select retailers domestic and worldwide.