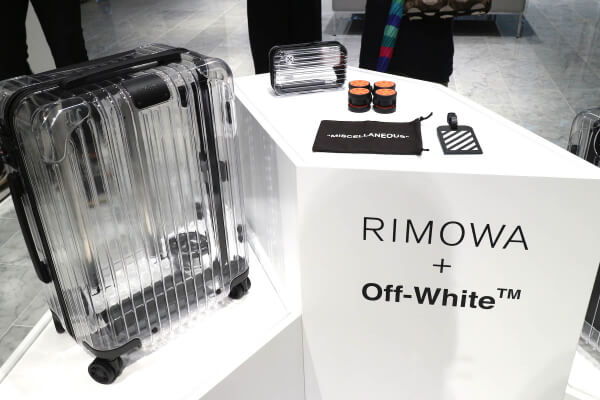 If you'd like to skip the x-ray scanner line at the airport terminal this is it. Luxury travel suitcase brand Rimowa and designer Virgil Abloh collaboration is finally out today in Japan.
RIMOWA marks its 120th anniversary, staying squarely focused on the future.Transparent in nature, the polycarbonate carry-on cases has infiltrated instagram on Virgil's account since September 2017 and officially appeared on June 20th in the Off-White Paris menswear show. When it comes to conventional luggages, privacy is an obvious factor but if you wanted to show off your contents to the world, why not. Be creative and customize your luggage, make it an art performance piece as the designer has likened it to.
Some may be hesitant, and some may agree that this is more Instagram worthy, however for what we know, its a new symbol of the halo effect it has on the social aspects in media sharing contents. The Rimowa x Off-White Cabin Multiwheel retails to €850, or US$994
and are available for purchase July 7th at select RIMOWA and Off-White stores.