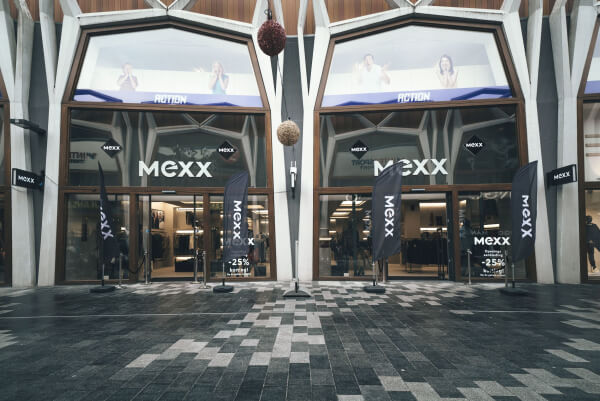 After a decades time dealing with numerous changes in ownership and filing for bankruptcy in 2014, Dutch fashion chain store MEXX announced it's global comeback -- opening its first store on Nov. 28th in Nieuwegein, Netherlands. The franchise store has a 300 m² floor surface designed in a minimalistic and contemporary aesthetic with less space floors used compared to earlier years.
MEXX offers contemporary fashion for womens, mens, and childrens wear. It's apparel is grounded mainly in office wear and well-fabricated basics, however it's got diversity in lifestyle products that ranges from shoes to accessories, such as bags, scarves, fragrances, carpets and bed linen.
Before MEXX filed for bankruptcy in 2014, the brand operated outlets in 50 countries with 800 stores worldwide. The most recent acquisition was made August 2017 by RBF, a Dutch sports and fashion holding who purchased from the largest holding companies in apparel and real estate, Eroğlu Holding. Revamping the brand, a new management team composed of former Mexx executives, included CEO Leo Cantagalli, brand director Nur Basaran, and CFO Jacques Mitterand. According to an interview with Leo Cantagalli, Mexx already provided a strong profile long before, however the series of acquisitions created a rift due to different managements which tried to steer the brand towards a younger audiences with sportier clothes. Working diligently over the past year, the company launched a spring/summer collection that was available online MEXX.com. An international launch is expected to take place in spring 2019 in European key markets in Benelux, France, Greece, and Germany where the brand had a presence for more than 25 years. Stores will also be opened in Canada, the Middle East, Saudi Arabia, and Russia while introductions into Egypt and China are in consideration. The focus will furthermore strengthen the organisation, entering into partnerships for a decentralised market approach and optimize the e-commerce strategy and communications via social media.