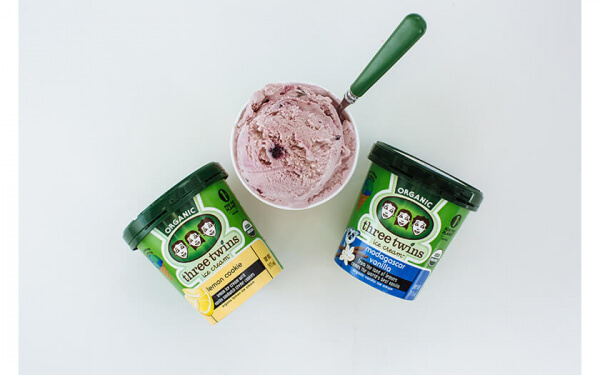 MASH Beauty Lab Co., Ltd., which manages Cosme Kitchen, has brought in the popular all-american organic ice cream brand, Three Twins Ice Cream opening its first shop in Daikanyama on March 2, 2018.
Their objective: "Using ingredients made by reliable producers only". The brand, which was founded in California 2005, started making 100% organic ice cream without any chemical preservatives and food colouring.
The Daikanyama store currently serves eleven flavours, for example Sea Salt Caramel and Madagascar Vanilla. As it's USDA Organic certified, children, adults, anyone, can enjoy its taste at ease. The brand also participates in forest conservation program called "Ice Cream for Acres" which is runned by a non-profit partner that donates more than 1% of its sales to environmental protection groups.